Shopping Cart
Your Cart is Empty
There was an error with PayPal
Click here to try again
Thank you for your business!
You should be receiving an order confirmation from Paypal shortly.
Exit Shopping Cart
November 2016
There will not be Weekend 90 MInute Bootcamps this coming weekend Oct 22nd, nor Saturday the 29th. We will have weekend Bootcamps resume on Nov 5th.
Remember we always have our Wednesday 6:30PM Bootcamps every week at the BSC @ DTX. Drop-ins are welcome even for non members. Contact me for details.
Tonight's 6:30PM 90MBC: will be OUTSIDE! temps will be around 68. Please let me know by messaging here or me directly if you are attending!
If you are interested in November's package sessions you need to register though BSC before the 1st of November.
for $120 you get 4 Wednesday classes and 2 Saturday "make-up" classes, as well as Fitness progress testing, weight, bodyfat measurements. don't miss out on this Deal! contact me for registration details!
-Yo Personal Trainer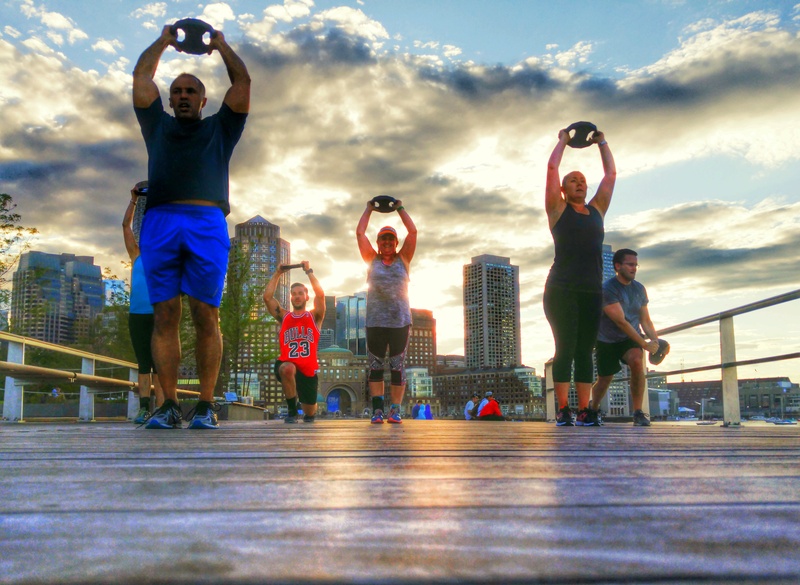 So Spring and warmer weather are finally here, and only 37 days left till Summer!
I have commited to offering an equally challenging, high quality bootcamp experience by now offering a beach based Bootcamp.  This Bootcamp will have a lot of our regular exercises, a lot of new exercises and a LOT of sand, making everything you do that much harder!  Early Sunday morning for the early risers and so you can finish and still have a productive day.
9AM is the time we will be trying out for the first few weeks, this time may change to earlier if the beach tends to get busier as the hot weather starts.
Also this is only a 60 minute class, NOT my typical 90 Minute juggernaut----because the sand.
The location, Carson Beach,  is in the same general location (across the street) from Saturday's class which we hold in Joe Moakley Park in/around the skating rink. Carson Beach offers a beautiful beach to do some of our finest work.
All ages and fitness levels are welcome, as i only push you as much as you are capable of.
Drop-ins $20
Pre-registration IS REQUIRED via my Web Store here on the previous tab.
Please feel free to reach out to me via Facebook messenger @yofityolife, or email with questions @ [email protected]
/